Welcome to RUSA!
Take a look around to find out more about our organization, what we do, how we do it, and why!
Image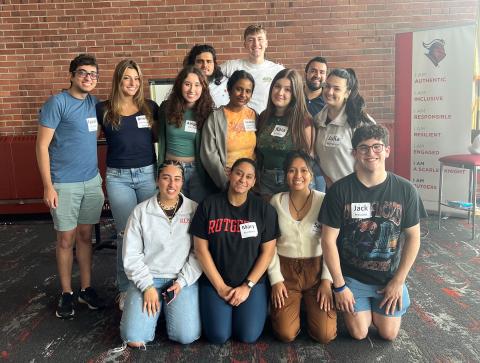 Who are we?
The Rutgers University Student Assembly (RUSA) is the official governing body for undergraduate students at the New Brunswick/Piscataway campuses. RUSA advocates on behalf of student concerns regarding official policies and priorities; provides a forum for the open expression of student ideas; allocates student fee funding to over 400 student organizations through the RUSA Allocations Board. Our goals include amplifying the student's voice, bridging communities to establish productive lines of communication, and engaging students to take an active role in issues within their communities. The Student Assembly meets Thursdays in the Student Activities Center Raritan River Lounge. RUSA Allocations meets Monday evenings at the College Avenue Student Center.
---
THIS WEEKS MEETING
When? Thursday @ 7:30 PM
Where? Student Activities Center on College Ave
What will the meeting be about?  Agenda
---
"We are dedicated to the student body of Rutgers University. We are your voice, and we are here to do whatever we can to make your years here as memorable as possible."
---
 RUSA advocates, legislates, and allocates
ADVOCATE: Work with Rutgers Administration to act as the voice of the undergraduate student body
LEGISLATE: Create bills and resolutions enacting projects to make lasting change throughout our university
ALLOCATE: Distribute over one million dollars of funding to 400+ student organizations